DIFFERING FORECASTS MAKE IT IMPERATIVE TO BE TYRE SAFE FOR ALL CONDITIONS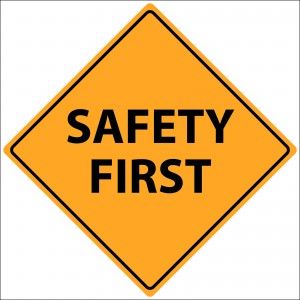 It's not uncommon to have uncertainty in weather forecasts but 2020 has begun with less clarity than usual on what British motorists should expect out on the roads this winter. The country has already experienced startling gales force winds and flooding – now, after a period of sunny days and low temperatures, it's likely snow is on its way. Once again, being prepared for whatever the weather will do is the best advice, and that begins with ensuring your vehicle has every chance possible of keeping your tyres in contact with the road, urges UK charity, TyreSafe.
Preparation is key and by carrying out routine checks prior to setting off will help to reduce a driver's chance of being involved in a tyre-related incident.
All tyres should have a tread depth of at least 1.6mm to remain legal and avoid a possible fine of £2500 and three penalty points on your licence - per tyre. The penalty is severe as tread depth is essential to your road safety as the grooves remove water from between the road surface and your tyre so you vehicle can brake, steer and accelerate properly. Roadworthy tyres should clear a bucket of water from the road every seven seconds.
Driving in the rain with tyres below the legal tread depth puts you at an increased risk of experiencing the particularly hazardous and frightening phenomenon of aquaplaning. Aquaplaning occurs where water builds up between the tyre and road to such as degree that the vehicle is no longer in contact with the road, leaving you unable to brake or steer.
Ensuring your tyres are at the correct pressure also helps you maintain control of your vehicle. The correct pressure is recommended by the vehicle's manufacturer and can typically be found in the handbook, door sill or fuel filler cap. You should be aware it is now commonplace to have various settings recommended, not just for the weight being carried but also of the different wheel and tyre combinations available. For example, some cars can have as many as four or five different wheel and tyre options, so to ensure you are using the correct pressure setting, check your tyre's size on its sidewall before referencing the air pressure chart.
A tyre's overall condition is also critically important. No tyre is made with lumps, bumps or cuts, so if you see any of these as you check each tyre, you should have them investigated by a tyre professional.
However, despite all our preparations, punctures can still happen but it may not be as simple as just grabbing the spare tyre. Car website HonestJohn.co.uk has reported that only one in ten cars are now sold with a full-size spare wheel as standard. Many are fitted with a 'space-saver' while nearly half have a repair kit – usually comprising an air-pump and a sealant. Other vehicles are fitted with run-flat tyres or even self-sealing tyres which should allow the driver to safely reach a garage. So, it is vital that you are familiar with the system your vehicle is equipped with and how to use it in an emergency.
Always remember, if you suffer any breakdown or tyre-related incident on a dual-carriageways or motorway, you should stand behind the barrier in a place of safety and call for roadside assistance.
Stuart Jackson, TyreSafe Chairman said: "As Storm Brendan recently proved, the winter weather in the UK can be unforgiving and unpredictable. Preparation is key, so if motorists carry out a series of routine checks before they set off on long journeys and at least once a month they will help themselves reduce their risks of an incident on the road. You would not go outside in the winter without making sure you had warm clothes on because of the risk to your health, so why put yourself at risk of having an incident by not carrying out the necessary vehicle preparations?"